SECORA, founded in 2001 by Dr. Sean Rast, has been supporting businesses from the US to the EU, Australia to Asia.
With our team of experienced business minds we build partnerships and relationships with clients who choose us because our  pragmatic and outcome driven approach gets results – very often within a complex and confidential environment that requires perseverance, discretion and sensitivity.
We believe it is important to assist clients focus on doing the right things effectively rather than doing wrong things more efficiently.
CLICK ON THE PICTURES BELOW TO FIND OUT MORE ABOUT THE SECORA TEAM.
Sean founded SECORA in 2001 and has since then been involved in building and expanding the consultancy worldwide. He holds a PhD. in operations management from the University of San Diego California, an MBA from the University of Ohio, and a Bachelor of Science in mechanical engineering from the University of Fayetteville State. In addition, he is a certified professional engineer (Ohio State) and a Lean Six Sigma Master Black Belt (both DMAIC and DFSS).
Sean's engagements range from Pharmaceutical, Healthcare, Automotive, Government, Steel to mining with companies such as Roche, Merck, Novartis, BMW, Magna, Textron, BHP and others. Sean has worked in the USA, multiple European countries, China, and Australia. He is fluent in English, German, the dialect of Swiss-German, and basic conversational Swedish.
Cora holds a PHD in pharmacy (Frankfurt, Germany). She works in the pharmaceutical industry – mid size to global player – for more than 18 years; since 2006 in the role of the Qualified Person according to EU legislation.
Her broad experience covers the life cycle of development to commercial production with focus on quality control and release. Cora managed various local and global projects as people leader and/or project leader. She is trained in the methods of Six Sigma as well as LEAN.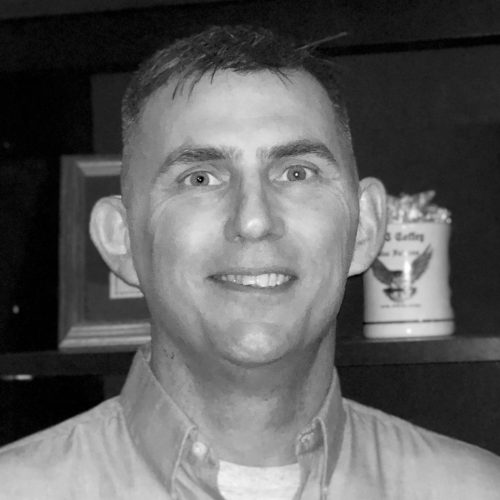 Dwayne graduated from the United States Military Academy at West Point with a BS in Mathematics. He served as a US Army Infantry Officer and deployed during Operation Iraqi Freedom and Operation Joint Guardian. Since departing the military, Dwayne has focused his career Process Improvement, Process and Product Design, and Strategy Development. He is a certified LSS Master Black Belt (both DMAIC & DFSS), PMP, and Change Management Professional. Dwayne's engagements span across several industries to include manufacturing, health care, government, and transactional. He has built continuous improvement programs from the ground up for several agencies across the US. As an instructor, he has trained over 30 waves of LSS Green Belts, Black Belts, and Executive Program/Project Champions. Additionally, Dwayne has personally led various multimillion-dollar projects internationally and within the US that positively impacted the clients and their customers. Dwayne and his family currently reside in Virginia and he focuses primarily on North American clients.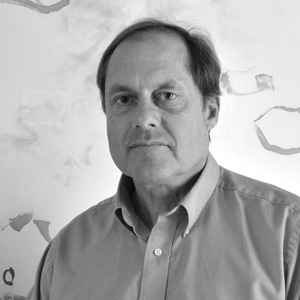 Ernst received his degree in Chemical process engineering in Basel Switzerland, is a certified PMP through Boston University, and has 40 plus years' experience in the pharmaceutical industry. He started as a chemical plant team member and worked his way through shift supervisor to plant manager. Was part of the start-up team to plan, build, and launch a green field chemical API manufacturing plant in Florence South Carolina. Diverse background with hands on experience in manufacturing, validation, technical support, automation, quality, training, business process and engineering. Extensive knowledge of GMP's and regulatory expectations. Ernst is fluent in German, English, and the dialect of Swiss-German.
John Co-founded SECORA Australasia in 2006 and has consulted for clients in the Mining, Oil & Gas and Professional Services sectors. John comes from senior executive operations positions having spent 15 years in the automotive and defence sectors. His strengths include advising clients in Lean methodologies with particular emphasis on operational effectiveness, asset utilisation, cost reduction, work management, organisation, project management, restructuring and strategic planning.
For more than 15 years, Stefan Schurr has engaged himself in optimizing production processes using methods of QFD, DFSS and Lean Six Sigma. Mr. Schurr has trained more than 800 Green Belts, Black Belts, MBBs and executives using these methods to which he has been able to integrate them into development processes, helping companies avoid failures, getting a better understanding of customer needs, and reducing development time.
Florida Office
8478 Dunham Station Drive,
Tampa,
FL 33647,
United States
Phone: +1 813 409 5663
Email: info@secora.us
Virginia Office
9945 Greenwood Circle,
Wise,
VA 24293
United States
Phone: +1 276 870 3748
Email: info @ secora.us
Berlin Office
Steinweg 53,
D-14532 Kleinmachnow,
Germany
Phone: +41 79 476 0983
Email: info@secora.de
Singapore Office
136A Telok Ayer Street,
Singapore,
068601
Phone: +65 9359 6305
Email: info@secora.sg
Sydney Office
Level 6,
60 Carrington Street,
Sydney NSW 2000,
Australia
Phone: +61 2 9299 4582
Email: info@secora.com.au